The point of "marriage" in the smart grid field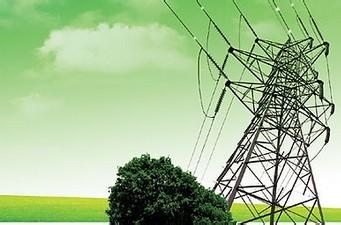 According to relevant experts' prediction, the total investment of China's smart grid will reach 4 trillion yuan by 2020. How to gain a share in this highly competitive market, all smart grid companies are racking their brains how to occupy the market, the smart grid involves a variety of cutting-edge technology, only the relative strength of the opponent to carry out a combination of technology can be based on. As a result, smart grid companies have also started the "marriage" model. Today Xiao Bian has come to take stock of what the smart grid "marriage" means.
GE China Western Electric jointly "Nuggets" transmission and distribution
<br> <br> recent hottest "hand" event than the GE stake in China's Western Electric, 28, China China's leading power transmission and distribution equipment Western Electric announced that it has completed Non-public issuance of A-shares to General Electric reached RMB3.383 billion, and GE became the second-largest shareholder of China West Electric with a 15% shareholding ratio.
At present, China Xidian is the first domestic manufacturer of transmission and distribution primary equipment, and GE is the world's major supplier of secondary transmission and distribution equipment. In addition, according to the cooperation agreement, GE and China Xidian will initially establish a joint venture company controlled by XD Power. This is an integration of primary equipment and secondary equipment. Based on GE's strong technical support, this "marriage" has formed a clear The characteristics of primary and secondary device fusion.
This "marriage" can be described as a strong alliance. It not only allows GE to share the leading technology and production advantages of China Xideng in a high-voltage/UHV transmission and distribution equipment field, but also explores a broad market space in the global power infrastructure upgrade and expansion. At the same time, it is also a manifestation of China West Electric's continuous development of overseas transmission and distribution equipment market. The cooperation between China West Power and GE was completed based on the overall background of China's smart grid construction. The cooperation between the two parties is based on the common judgment of the prospects of China's power transmission and distribution market.
Toshiba, Tokyo Electric Power "bonds" smart meters <br>
<br> no one saw the field of smart grid "water", even the Japanese electronics companies also want to participate Stock Watch, August 29 Toshiba and Tokyo Electric Power Company 29 announced Work together overseas to promote smart grid business. The two parties will jointly invest in the establishment of a new company on September 2 to launch a one-stop service from smart meters, batteries and other equipment to system operation and maintenance.
Toshiba (TOSHIBA) is the largest semiconductor manufacturer in Japan and is the second-largest integrated motor manufacturer. It is understood that Toshiba has previously acquired the world's largest smart meter manufacturer, Langer AG, and has acquired the intelligence of Tepco. The meter communication system erects orders. At the same time, Toshiba already has a transmission and distribution business base in various countries. This formal cooperation with Tokyo Electric Power Co., Ltd. is even more "strengthened" by adding a powerful pair of wings to Toshiba's smart-grid market. The two sides will report that the demand for smart grid next-generation transmission networks is increasing in mature markets such as North America and Europe. And the development of renewable energy continues to advance, while emerging markets are aiming to strengthen the weak power infrastructure.
By cooperating with Tokyo Electric Power, which owns the power transmission and distribution management application technology, it strives to further expand its smart meter business overseas.
ABB and Guodian Nanzi jointly set foot on the smart grid.
On November 18, 2011, Guodian South passed a joint venture with ABB (China) Co., Ltd. and passed the review of the anti-monopoly bureau of the Ministry of Commerce. Since then, ABB and Guodian South have been firmly involved in the smart grid. In fact, on June 12th, Guodian Nanzi has signed a joint venture contract with ABB, and both parties intend to jointly fund the establishment of Guodian South.
The "smart grid" is currently the hottest investment target. A few days ago, ABB (China) joined hands with Guodian Nanjing Automation Co., Ltd. to add a pen to this.
Intelligent distribution networks, smart dispatch, smart power, flexible transmission, and digital substations are all inextricably linked to the smart grid, and there are many companies involved in each area. But why does ABB have a soft spot for Guodian South? "From among all local partners, we have the best match with Guodian Nanzi." Fang Qin believes that Guodian South's business covers different regions in China. And have excellent technology.
ABB's alliance with Guodian South is a powerful combination. According to the agreement, Guodian South will transfer all its power grid automation business (including the urban farm automation business) to the joint venture company. ABB will also automate the Xiamen Transmission & Distribution Automation Equipment Co., Ltd. and substation automation in Shanghai ABB Engineering Co., Ltd. Systems, products and communications services are transferred to new joint ventures.
During the "Twelfth Five-Year Plan" period, it will be a feast for smart grid investment construction, and the industrial development trend is also an important reason for the cooperation between the two companies. It is understood that the total amount of smart grid investment by the State Grid Corporation of China is 286.11 billion yuan, and the average annual investment is 57.22 billion yuan, which is more than double the average annual investment of 25 billion yuan in the 11th Five-Year Plan period. It involves six links: power generation, transmission, transformation, distribution, electricity use and dispatch. Among ABB's projects with the State Grid and China Southern Power Grid, only UHV HVDC transmission projects have orders worth about US$350 million.
ABB's cooperation with Guodian Nanzi has taken a fancy to the UHV giant cake. During the "12th Five-Year Plan" period, it will be a feast of smart grid investment construction. The industrial development trend is also an important reason for the cooperation between the two companies. UHV is an important part of the development of smart grids. In the next five years, the State Grid will invest 620 billion yuan in the construction of UHV grids. The cooperation between the two sides will be based on the investment in this "oily water" sector.
Siemens
<br> <br>
prove safety China
as Chinese domestic power transmission battlefield key piece of "battleground" of the land - the smart grid, an amazing investment for any a powerful electrical giants are undoubtedly lure huge.
As early as 2010, Siemens' annual turnover in the smart grid field in China has reached nearly 1 billion euros, and the company plans to have a 20% share in the market worth 30 billion euros by 2014.
Later in October 2010, Siemens signed an agreement with Rongxin Power Electronics (hereinafter referred to as Rongxin), and both parties planned to establish a joint venture in China to jointly develop the rapidly developing Chinese transmission market. This is also the most substantial step taken by Siemens since the Chinese smart grid.
Like Siemens, RongXin has a strong presence in the domestic power transmission and distribution industry. Currently, the company has a leading position in the energy-saving electronics industry. Its leading product, the high-voltage reactive power compensation device SVC, has a market share of over 50% in the domestic market. The world's largest installed capacity.
The cooperation between Siemens and Rongxin Electronics lies in the field of flexible AC transmission, which is to exert their respective advantages. We are optimistic about the development of China's vast power electronics market. Now the high-end market generation is increasingly looking at the energy-saving and environmental protection market. The vast space of this market needs to be excavated. This alliance between ABB and Rongxin Electronics not only reveals the two big visions of the market, but also ABB's ambitions for smart grids. It is evident.
Schneider's "marriage" changed to "swallow"
Looking at the number of developments Schneider has made in China in recent years, it is not difficult to see its ambitions and plans for domestic high-quality companies.
Since 1994, Schneider has made several acquisitions to Zhengtai Group, one of the country's largest low-voltage electrical appliance manufacturers, but they have all been rejected. This has led to Schneider's repeated intellectual property litigation against Chint and the parties were once involved in legal proceedings. Chin Tai Group Chairman Nan Cunhui has publicly expressed his reasons for refusing to be acquired: Schneider's crazy mergers and acquisitions in the country, the future of Chinese companies' original brand may be abandoned.
In 1995, Schneider began to look for partners in Shanghai, and in the following year he successively established Shanghai Schneider Electric Distribution Co., Ltd. with Shanghai People's Electrical Factory and Shanghai Schneider Industrial Control Co., Ltd. with Shanghai Machine Tool Electric Factory. At that time, Shanghai was one of the country's largest bases for low-voltage electrical appliances, and the two factories are enjoying endless scenery in the local area.
In the few years after the cooperation, Schneider used the same strategy to cut off the production lifeline of the Shanghai People's Electrical Appliance Factory and the Machine Tool Electrical Appliance Factory, squeezed the market, and then reduced the company's shareholding ratio by forced unilateral additional investment. Shares, Schneider hit again to obtain the purpose of holding.
In 1997, Schneider requested a capital increase for the joint venture company. However, Shanghai Machine Tool Electric Factory had excessive investment in joint ventures in the past few years, channels and markets were also squeezed, and it was no longer able to add shares in proportion, so Schneider unilaterally increased investment, Chinese stock ratio Decline to 20%.
At the same time, Shanghai People's Electrical Factory is also experiencing the same fate. After Schneider invested 60% and absorbed China's high-quality assets, technology and management personnel to establish joint ventures with them, he asked Shanghai People's Electrical Factory not to produce products that compete with the joint venture, nor to develop similar products, resulting in the latter's encounter. The double shrinkage of production and markets has resulted in deteriorating business performance. In order to replace the right to produce new products, Shanghai People's Electric Factory decided to give up 20% of shares to Schneider.
Since then, in the cooperation with Chinese companies, Schneider turned from "Joint Venture" to "Control". According to statistics, at the end of 2005, Schneider set up a department responsible for mergers and acquisitions and integration in China. He successfully acquired and held more than 20 companies in the year, and the annual growth rate was over 30%.
In 2006, Schneider signed a joint venture framework agreement with Delixi Group, one of the leading companies in China's low-voltage electrical industry. Both parties invested in the establishment of Delixi Electric Co., Ltd. in a 1:1 ratio. Schneider will provide technical and R&D forces. West provides factories, workers, and production products are Delixi Group's current 34 products in the highest category of 6 products.
In June 2011, Schneider signed an acquisition agreement with Beijing Leader Huafu Electric Technology Holdings Co., Ltd. Leader Huafu is a leader in the fast-growing medium voltage inverter market in China.
In July 2011, it took a share of 9.2% of NVC Lighting, followed by the acquisition of a portion of equity in Chongqing Enlin Electric Appliances. Schneider Electric, a global leader in energy efficiency management, frequently attacked the Chinese market. However, this is merely a breakthrough in the industrial field of Schneider Electric's Smart Living Space Division, and its breakthrough in the Chinese market is aimed at the fiery smart grid investment field.
Schneider's marriage from China's low-voltage electrical industry began with Wade's approach to smart grid investment. From snooping to China's smart grid market, Schneider has been deploying for seven years and has long-line fishing, so powerful Schneider " The "marriage" is not for cooperation and mutual benefit. It is through smashing partners to devour each other and continue to expand their own Chinese market. Schneider's foraging path continues.
Schneider's partners in China are among the best companies in the industry. However, its expansion in China has also sparked constant controversy by the industry about "foreign capital aggression."
At present, GE, IBM, Hewlett-Packard, Cisco, ABB and other giants are also closely watching China's smart grid market, hoping to extract more business opportunities.
It is not surprising that multinational giants have laid out Chinese markets one after another. Since the United States President Barack Obama upgraded the "smart grid" to a national strategy at the beginning of last year, this non-fresh word quickly became a global hot spot. During the "two sessions" in China this year, people's deputies of the power grid system and members of the Chinese People's Political Consultative Conference have also proposed to increase the smart grid as a national strategy. Some time ago, State Grid once again proposed to invest 620 billion yuan in UHV in the next five years. Regardless of domestic and foreign, smart grid has long been a national strategy. In the future, there will be another "wedding party" in the field of smart grids, and a pair of "grooms and brides" will also debut one by one. Smart grid "birth wars" are being rehearsed.
MAINTEX is a professional development and production of Pm stepper motor & permanent magnet stepper motor manufacturer and supplier in China. Welcome to contact us for PM Stepper Motor of your demands.
If you want PM stepper motor , Permanent magnet stepper motor or Other Products , please contact us to customize for you.
Permanent Magnet Stepper Motor
PM stepper motor,permanent magnet stepper motor
Shenzhen Maintex Intelligent Control Co., Ltd. , https://www.maintexmotor.com