Qinshang Optoelectronics: Pursuing Excellence in Piloting LED New Era
At the 2010 Guangzhou International Lighting Exhibition (referred to as Guangya Exhibition) held in Guangzhou a few days ago, Dongguan Qinshang Optoelectronics Co., Ltd., an LED leading enterprise known as "led lighting expert", has more than 100 products for the fourth consecutive year. Participation has become one of the biggest highlights of this year's Guangya Exhibition. Not only earned eyeballs and won orders, but also the development concept of "brand sharing, cooperation and win-win", which is not necessarily a competitor or a partner. Deeply recognized. From differentiated products to vivid green images, from unique design themes to rich brand promotion, Qinshang Optoelectronics has become a unique landscape of this year's Guangya Exhibition. It also adds to the promotion of diligent development concepts and the promotion of diligent brand image. A strong and colorful stroke.
Hundreds of new products, Liang Jianguang Asia Exhibition
The fourth appearance of the Guangshang Optoelectronics at Guangzhou Guangya Exhibition chose a "big ship" model that was different from the humble style that the company has always adhered to as a new label for its appearance. This exhibition hall, located at No. A32, Hall 4.1 of the International Brand Zone, covers an area of ​​250 square meters and has a total area of ​​more than 400 square meters. It has displayed and launched nearly 100 latest technology LED lighting products, becoming a collective of high-tech and lighting art. Bright sword. Diligence semiconductor lighting products include LED outdoor lighting, LED indoor lighting, LED landscape lighting, LED rail transit lighting and LED display, among which four star products Neptune advertising lights, earth ceiling lights, jade tunnel lights, diamond street lights Shining debut, leading the latest trend of LED lighting. According to Xu Laitian, vice president of Qinshang Optoelectronics, Qinshang Optoelectronics exhibited more than 100 LED lighting fixtures representing the company's latest scientific and technological achievements, attracting many merchants from all over the country and from Asia, Europe and America, especially in various styles. Power LED energy-saving lighting fixtures are more eye-catching than other exhibits.
High-power LED lights are widely favored by merchants
"TOBEST!" in the Qinshang Optoelectronics Exhibition Hall, several merchants from Europe, while carefully listening to the explanations of the sales staff, while carefully observing the Neptune LED lamps displayed on the booth, could not help but sigh. The reporter saw that in just 10 minutes, the customer service staff received more than 40 customers for consultation. In the corporate negotiation area, many customers are talking to the staff. A merchant from Tianjin said that Qinshang Optoelectronics Co., Ltd. is a leading LED lighting company, especially in the field of high-power LED lighting, with strong research, design strength and business experience. Participating in this exhibition is hope to become Qinshang Optoelectronics. Distributor in Tianjin. "LED lamps, especially high-power LED street lamps and landscape lights are very concerned by customers. Many customers hope to cooperate with us for a long time, including product sales and marketing. They mainly focus on our technology and market development capabilities." Qinshang photoelectric staff introduced.
It is understood that as a leading LED lighting company, Qinshang Optoelectronics and the State Key Laboratory of Integrated Optoelectronics of Tsinghua University have established the Semiconductor Lighting Technology Research Institute. Based on the principle of government guidance, enterprise main body, industry-university-research cooperation, and industrialization development, the institute is jointly established by Qinshang Optoelectronics and Tsinghua University's State Key Laboratory of Integrated Optoelectronics under the support of government finance and policy. Industrial clusters provide scientific research, technology, human resources and industrial investment services to promote the steady and rapid development of the LED industry.
Integrate resources to enhance core competitiveness
At the exhibition site, many merchants learned that Qinshang Optoelectronics has more than 200 national international patents, created a number of "firsts" such as industry invention patents, and showed great confidence in further cooperation. A dealer who came from Henan recently said, "The new cut-off high-power LED series developed by Qinshang Optoelectronics and Tsinghua University, as well as in secondary optical design, remote wireless intelligent control, power drive and heat dissipation design. The breakthroughs made in these areas make our partners hopeful for the future."
The reporter learned that Qinshang Optoelectronics has attracted the well-known domestic venture capital institutions such as Shenzhen Venture Capital and TBEA to successfully inject capital, integrate six resources such as talents, capital, research institutions and national policies, and have the most international level and competitiveness. The technology innovation platform maintains domestic leading position in the middle and lower downstream packaging and application fields. It has built a 200,000 square meter Asia's largest semiconductor lighting high-tech R&D and product incubation base. It is led by Tsinghua University's national key laboratory and has a continuous The national engineering technology research and development center and the enterprise technology research and development institution with innovative capabilities have realized industrialization in the field of white light general lighting, and established a technology development system based on enterprise, industry, education and research, which has formed a coverage from epitaxy, chip, package, A complete high-end industrial chain and innovation chain for materials and equipment to lighting fixtures. At the same time, it has formed an industrial group with innovation and application as the core and radiated to all parts of the country. It has become an important demonstration base for technological innovation of China's semiconductor lighting industry and an important research and development, manufacturing base for LED products.
Focus on providing the best LED solution
According to Li Xuliang, Chairman of Qinshang Optoelectronics Co., Ltd., through innovative application, Qinshang Optoelectronics is focused on becoming the best solution provider for LED lighting. It has outstanding product development, demand management, sales and operation planning, supply chain management and resource integration capabilities. And a wealth of industry experience. And has maintained a high speed of development faster than the industry growth rate, technology and product applications have covered LED outdoor lighting, LED indoor lighting, LED rail traffic lighting, LED lighting, LED landscape lighting, LED display, LED light art, etc. Multiple focus areas.
In order to alleviate the financial pressure on the LED streetlight renovation project of the government and other commercial customers, the traditional EMC is flexibly combined with other business models such as seller credit and BT mode. In this model, diligence is both a product and service provider and a financial The bridge between institutions and customers, this model is the sublimation of the contract energy management model, thus ensuring the win-win situation of manufacturers, financial institutions and users and maximizing benefits and minimizing risks. To this end, Qinshang Optoelectronics has done a lot of promotion work throughout the country and accumulated a wealth of lessons. It is in this mode that LED street lights in Chancheng District, Foshan City, Guangdong Province, and LED street lighting renovation projects in Wanjiang District and Shipai Town in Dongguan City have been successfully operated. It is understood that the nearly 200,000 high-power LED street lights, tunnel lights and other semiconductor lighting products matured by Qinshang Optoelectronics have the advantages of high brightness, low light attenuation and good stability, and can automatically reduce the late-night luminous power and further improve Energy-saving efficiency, life expectancy of 50,000-100,000 hours, effective energy saving of more than 60%.
"Working together and win-win" to promote industry co-prosperity
Guangzhou Guangya Exhibition not only attracted many manufacturers to participate, but also how the LED industry achieved breakthrough development. At present, LED lighting is still in the early stage of development, market competition needs to be optimized, and there is no order and rules. As far as the entire LED lighting industry is concerned, cooperation between enterprises is more favorable than competition in terms of core technology, market development and design and development. To this end, Qinshang Optoelectronics' "development is not necessarily a competitor, but also a partner" "brand sharing, cooperation and win-win" development concept, won the praise of the participants.
According to the person in charge of Qinshang Optoelectronics, this time not only demonstrated the research and development technology and innovative products of Qinshang Optoelectronics LED, but also continued the concept of "Brand Sharing, Cooperation and Win-Win" proposed by Guangya Exhibition last year, and continued to introduce all-round depth. Collaboration plan. Qinshang Optoelectronics will bring all the achievements accumulated in the development of more than ten years in terms of brand and technology output, R&D and design platform construction, market channel expansion, ODM/OEM, regulatory procurement, joint investment, business model design and financial support. Sharing with strategic partners, and striving to promote resource interoperability and market strategy reorganization of the two partners, through the "strong alliance", and ultimately achieve the "win-win" goal, and promote the entire LED industry to become bigger and stronger.
Open up new areas of LED art lighting
After becoming a leader in the semiconductor lighting industry, Qinshang Optoelectronics followed the development trend and took the lead in proposing a new concept of "light culture and light art" in the industry. The proposal and practice of "light art" marked Qinshang Optoelectronics. Opened the road to the development of art lighting. Recently, Hong Kong KINGSUN (International) Light Art Communication Co., Ltd., a subsidiary of Qinshang Optoelectronics, has ignited the banner of "Light Art" and has fully entered the six major exhibitions of art display, art street lamp, urban art logo, art landscape, artist residence and landscape art. The application field, with "creative + art + energy saving + solution" as the carrier, focuses on the high cultural added value and high artistic added value of lighting products.
From the traditional lighting to the transformation and upgrading of semiconductor lighting, from semiconductor lighting to the sublimation of art lighting, Qinshang Optoelectronics' positive and upward trajectory once again demonstrates the powerful driving force of innovative elements. It is precisely driven by this consistent innovation that Qinshang Optoelectronics has a unique vision and a lofty vision on the road of "LED lighting experts".

MOSO provides a wide range of IP67 Outdoor LED Driver supporting 0-10V, PWM, resistor and DALI dimming from 25W to 320W. All MOSO led driver for street lighting use aluminum metal case and are fully glue-potted for good dissipation. Surge protection is also built in outdoor led driver to protect street lights from lightning.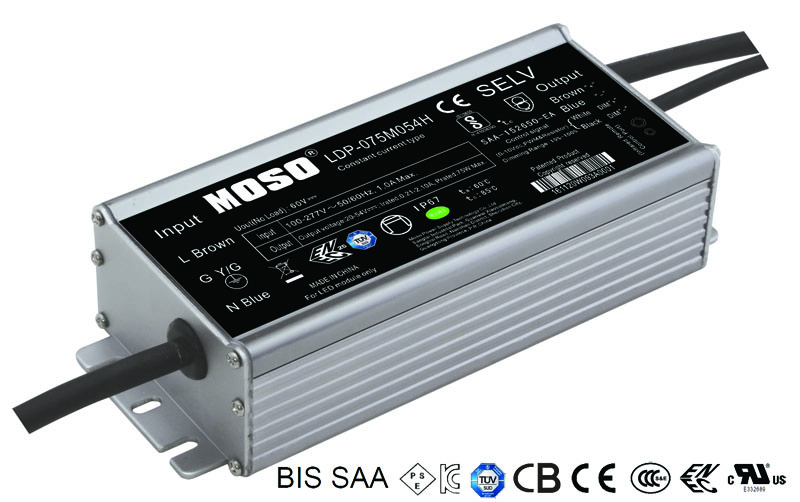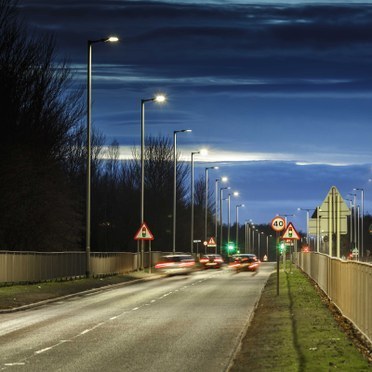 To meet different demand from different market, MOSO developed several series outdoor led driver supporting 108-305Vac, 90-305Vac, 249-528Vac different input ranges and got global certificates like CE, TUV, UL, ENEC, SAA, BIS, KC, etc..
MOSO has set several distributors in Europe, United States, Latin America, Asia and Australia. All MOSO outdoor led driver provide 5 years global warranty. In case of any failure, customers can get replacement either from MOSO directly or any one of MOSO distributors.
MOSO always dedicates to providing professional outdoor lighting solutions. Please feel free to contact our sales team if you need any support!
Street Light LED Driver,Outdoor LED Driver,Waterproof Street Light LED Driver,Quality Street Light LED Driver
Moso Electronics , http://www.mosoleddriver.com