Connect the external flash IBlazr LED to enhance the shooting
Smartphone camera accessories are already very rich, from external lenses, tripods to wireless shutters. Better photo taking is now possible with the external flash IBlazr LED. The IBlazr LED is an external flash that costs about 313 yuan. It has four high-brightness LEDs that can be connected to iOS and Android phones or tablets to enhance the shooting.
The IBlazr LED is available in black, white and silver. It can be connected to a smart device via a 3.5mm headphone jack. It can also be used as a self-timer flash to enhance the self-timer under certain conditions. In addition to the four high-brightness LED lights on the body, there is a power button on the top, which also adjusts the brightness of the flash.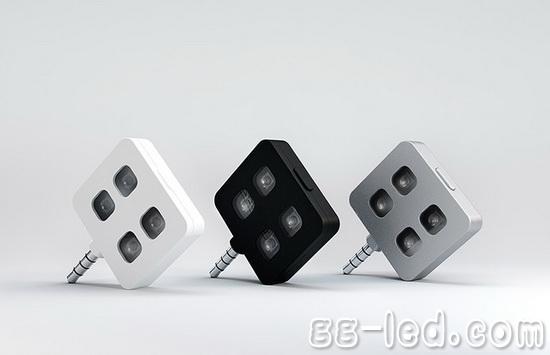 In addition to being mounted on mobile devices, the IBlazr LED can also be mounted to the hot shoe interface of a regular camera via an adapter. After the first installation, the IBlazr LED will begin to flash and then go out. In this case, press the button on the flash again, the IBlazr LED will turn on at the lowest brightness, and the flash brightness can be switched by pressing the button again. However, the IBlazr LED is not suitable for mobile phones with earphone holes designed under the fuselage, such as the iPhone 5s.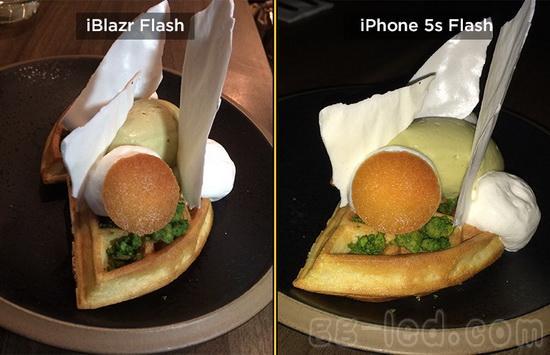 Photo effect
To use the IBlazr LED, you must install a dedicated application that supports iOS 7 and Android 4.0 and above. The camera application supports front and rear camera switching, and the flash can be turned on during self-timer to achieve better shooting results. In addition, when using the rear camera, you can turn on the phone and IBlazr LED flash at the same time to achieve greater brightness. Unfortunately, the IBlazr application does not support HDR, filters, etc., and is slightly lacking in functionality.
Of course, the IBlazr LED body is equipped with physical buttons, so even if you use the phone's native shooting application, you can manually turn on the flash, which is a clever design.

Please choose the exactly model LCD for your iPhone. USE to replace faulty,defective,cracked,dead iPhone 5/5S/5C display screen full assembly. Professional instructions will save your much time to replace your old screen easily.

Notice: You need to transfer home button with fingerprint sensor,front camera, ear speaker and silver metal plate from your old iPhone.

Installation Notice:
1. Choose the RIGHT model and color
2. Make sure already disconnect battery cable or power off before installation. It could save your phone from short circuit or incorrect installation damage.
3. Please check the LCD and make sure the flex cable is in good condition and there is no debris on the connector.
4. The flex cable are very sensitive and frangible. DO NOT over-bend or use excessive force to tear it, Handle Carefully !
5. There are many screws when you replacing the assembly which are different in size and length. Make sure each screw are installed back to its ORIGINAL hole
6. Follow the Operation Guide or video online step by step if you are Beginner(also easy to install)

IPhone 5 LCD Display,IPhone 5 LCD Display Touch Screen,IPhone 5 LCD
Shenzhen Aokal Technology Co., Ltd. , https://www.aokal.com